In the October issue of Prairie Fire, Rodney Verhoeff laid the background for the Nov. 6 Second Biennial Platte River Summit, beginning our focus on the lower Platte River. In the November issue, Verhoeff discussed the land and water uses in the valley. In this issue, we present a different perspective on the lower Platte by Frank Albrecht, a board member of Lower Platte River Corridor Alliance (LPRCA) and assistant division administrator for the Realty and Environmental Services Division of the Nebraska Game and Parks Division (NGPC).
By Rodney Verhoeff and Frank Albrecht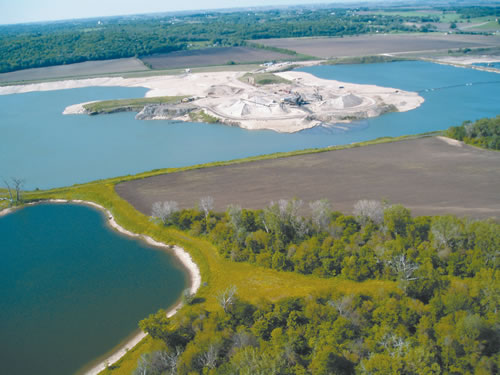 To help tell the important story of the lower Platte River and present an additional perspective, I've identified several questions and issues relating to the corridor and its uses and addressed them to my good friend and colleague Frank Albrecht in a Q&A format.
Why is the lower Platte River so important?
Rodney Verhoeff: It truly is a unique and biologically rich landscape that supports so much biodiversity, including many species that have very little habitat left other than in the lower Platte River Basin. The area also is a source of important natural resources that we as humans rely upon for basic needs, such as drinking water for a majority of Nebraskans, a place to live, the source of many people's livelihood, a major recreational and tourist hub, a source of important building materials, and an important natural region that is pivotal to a healthy ecological community.
Frank Albrecht: The lower Platte River is a tremendous resource for the state of Nebraska. It provides
*Abundant hunting and fishing opportunities;
*A very important public water supply for more than 50 percent of the state's population;
*Recreational opportunities for airboating, canoeing, kayaking, bird-watching, hiking, biking, swimming, etc.;
*Habitat for a significant amount of biodiversity, including both state and federally listed species and over 50 species of fish;
*Agriculture, sand and gravel mining, and tourism.
What makes it different than other portions of the Platte?
RV: Unlike other reaches of the Platte, the lower Platte has significant inflow from the Loup and Elkhorn River Basins, keeping it flowing all year around. It also has relatively good surface-water quality, due in part to the clean water coming in from the Loup River system, which originates in the pristine Sand Hills region. Although the Elkhorn River and several other smaller tributaries can contribute contaminants, there is enough blending, diluting and breakdown of contaminants for the lower Platte River to maintain good water quality. Collectively, the blend of ecological communities, diverse landscapes ranging from rural to urban, topography and geological formations, and the significant reliance by many people on the resources for basic needs (drinking water) and recreation, all make this reach of the Platte River unique and extremely important.
FA: The biggest difference is that the lower Platte River maintains many of its functions because there is still a natural hydrograph. Rivers have variable seasonal flows and levels that form the hydrograph. The Platte River hydrograph historically had two "pulses" of higher flows that many species have adapted to over time. Human development adversely affects the "pulses" of the river. Nebraska's central Platte River has been significantly affected and the lower Platte is beginning to show effects. Interior least terns, piping plovers, pallid sturgeons and many other species depend on the lower Platte River and require the semblance of the natural hydrograph that still remains in this portion of the river to create sustainable habitats and migratory pathways.
What are the greatest threats? Opportunities?
RV: Several things came to mind, such as poor water quality, competition for water resources, loss of habitat, and development pressure. However, as I carefully considered this question, I realized many of these issues in some way could be considered symptomatic of activities in the watershed and, more specifically, the type of land use. So, I would say that poor land use planning and then a lack of implementation of good land use plans, protection strategies and conservation practices really represent the greatest threats to the lower Platte River. However, I would say that we are not in a crisis presently, and this represents the greatest opportunity—the opportunity to take control and advantage of this pivotal moment in time. The door will not remain open for long, and there is tremendous interest and development pressure in the region—some good and some not so good for the health of this river system.
FA: In my opinion, the greatest threats to the river are decreases in flows and the eventual flatlining of the hydrograph. The existing hydrograph is the heartbeat of the river, and without it we will start to see more negative effects on the biology of the river. However, the opportunity is still there to protect the existing hydrograph and the related functions by working together with all of the resource managers toward common goals.
What condition is this river system in?
RV: Water quality in the lower Platte River is very good. Because of inputs of high quality flows from the Loup River Basin and the existing ability of the system to dilute and break down contaminates and overcome negative physical conditions, the river remains in good condition. There have been some negative impacts related to land use changes, such as loss of habitat, modifications to the channel and floodplain, changes in the flow regime, and development impacts such as wastewater inflow, sedimentation, excessive runoff, and others. Cumulatively, these are beginning to take a toll on the ability of the river system to naturally turn over and remain healthy. There will always be development in this basin due to the proximity to the two largest metro areas in Nebraska, so we cannot expect to have a pristine river valley, but we can expect to have appropriate and sustainable development. Direct and indirect impacts from development and various land use practices will continue to grow, and we need to develop a plan for the region and have buy-in from all stakeholders to implement. Currently, the river valley provides one of the few remaining contiguous habitat corridors in eastern Nebraska, but without proper land use planning, we may see this become segmented and discontinuous.
FA: There have been modifications but much of the lower Platte River is still in good condition. There has been a fair amount of stabilization put in (levees, hardpoints, etc.). We fully support any efforts for public safety and the protection of public infrastructure, but we need to maintain a balance to make sure that the river can still connect to the floodplain. Maintaining this connection is important for nutrient cycling, recharging alluvial aquifers for municipal and irrigation supplies, recharging wetlands, etc. High flows also scour and create sandbars, which is necessary habitat for both least terns and piping plovers.
How can we manage and protect in a sustainable manner? Is it too late?
RV: There are many great efforts currently underway and planned, whether through the LPRCA, the Nebraska Game and Parks Commission, the Nebraska Innovation Zone Commission, and many others too numerous to name. However, this is the time to coordinate these efforts, continue to engage stakeholders and develop a vision for the future of this area. The LPRCA is beginning the process to develop a basin-wide plan, but this is an enormous and important undertaking that will require all stakeholders. We need to put aside past differences and work cooperatively towards a common goal—sustainability of the lower Platte River. It is not too late now, but we could soon lose the opportunity to manage and protect and instead be restoring and rehabilitating. We are at a crossroads, and the decisions made today will shape the future of this basin. Also, we need to consider a whole ecosystem approach rather than managing for a single issue, activity or species. This must take into account the almost certain growth and development that will take place in the near future and consider political, legal and jurisdictional issues.
FA: It isn't too late. We can manage the river by working together with our local, state and federal partners and develop a long-term plan for the lower Platte River. The LPRCA helps serve this role, but we need to develop a more comprehensive management plan that includes both groundwater and surface water, along with the biological and ecological components. There are some efforts underway with the fairly recent development of a lower Platte Workgroup, which includes several local and state agencies.
What different perspectives do the management entities have regarding management of this river system?
RV: Certainly each entity has a different focus, but ultimately, we all want the same thing—a sustainable river system. How we get there may differ, but by collaborating we can incorporate a variety of considerations and address all issues. The mission of the LPRCA is to foster the development and implementation of locally drawn strategies, actions and practices to protect, enhance and restore the vitality of the lower Platte River's resources. This is broad in scope purposely because the LPRCA focuses on watershed and basin scale management and protection. We look at all issues and work to strike a healthy balance without compromising the health of the system. Part of the LPRCA focus is to inform, empower and motivate local jurisdictions, the general public, local business, other management entities and even other government agencies. But we also promote and facilitate collaboration, often relying upon the strengths of other organizations and individuals and encouraging pooling of resources. The LPRCA has no regulatory authority by design nor does it serve in an advocacy role. Because of this, we work with local jurisdictions such as community, county and NRD boards to implement management protection strategies. We don't make the decisions; we help others make the best and most informed decisions they can make by providing assistance, information, data and resources. A great deal of our involvement is through other organizations' initiatives, but we also rely heavily upon our informational and educational projects and programs to raise awareness and engage stakeholders.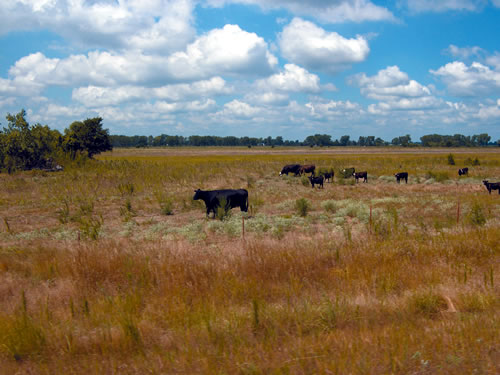 FA: The mission of the Nebraska Game and Parks Commission is to provide stewardship of the state's fish, wildlife, park and outdoor recreation resources in the best long-term interests of the people and those resources. Our mission includes both game and nongame species. One major difference is our authority under the Nebraska Nongame and Endangered Species Conservation Act State Statute 37-807(3). This act allows the commission to consult with other state agencies to ensure that actions funded, authorized or carried out by them do not jeopardize the continued existence of state-listed species that utilize the lower Platte River. Most of our consultations are with the Department of Natural Resources regarding surface water appropriations. Another difference is that the NGPC and NRDs are the only two entities that can be granted instream flows. The NGPC currently holds instream flows on the lower Platte River. These surface water rights were developed for the fish community and were not specific for state-listed species, although they benefit from them as well.
How do we get all stakeholders to work together toward a common goal?
RV: It requires all interests to be actively involved. To do this, there must be ample opportunities for engagement by all stakeholders. There must be a process to uncover the pertinent issues and considerable effort to find or develop a workable approach and a common vision. This doesn't mean everyone gives up their views or compromises values, but rather it means discussion, planning, problem solving, implementation, oversight, evaluation and reassessment. This is a repetitive process and not a one-time fix, as nature-human systems are dynamic and ever-changing. I believe that helping raise awareness and appreciation for the resources is imperative to success. We still have a chance to make a difference, and we have a great river that provides so much for so many. However, the opportunity will not be here forever, and we are already seeing small cracks in the facade. I really believe we are already making strides toward this goal with the many cooperative efforts currently underway; however, we need to come together and engage all levels, particularly private industry, local jurisdictions and the public.
FA: By having all of the stakeholders at the table, providing sound science, and working toward solid objectives and goals. We need to get officials and resource managers on the river more to show them how important this river is. We need to show the stakeholders the positive financial impact that the river contributes and the untapped potential it holds. We don't have to wait until we need to develop a Lower Platte Recovery Program; we can work together now and protect the resource that is still functioning.
Where do we go from here?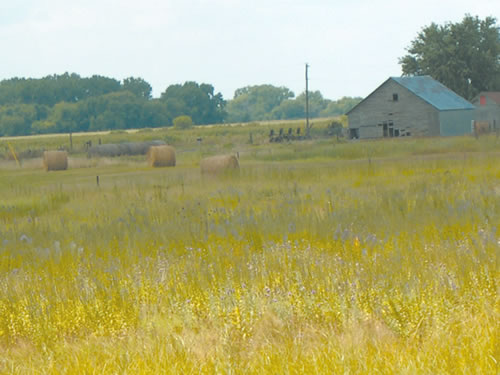 RV: Continued collaboration, engaged stakeholders, increased awareness, proactive rather than reactive approaches and persistence. We also need to move beyond this mindset of "planning to plan" and actually do something. We all have a great opportunity to be the architects of this river's future. However, if we fail to work toward a sustainable future, we may lose that opportunity and be forced to abide by regulation, policy or laws that we had little or no hand in developing. The paradigm shift from a bottom-up approach with stakeholder involvement to a top-down, regulation-driven process that is cumbersome and expensive is not a desirable outcome. We also must appreciate the importance of timing. The time is not tomorrow; it is now. The region is rapidly developing—just take a drive along the corridor to see for yourself. Progress waits for no one and the river needs our help. In an era of tight budgets and a lagging economy, considerable regulation, careless destruction of resources in the name of economic development and polarized stands on issues, we need to put aside differences and work toward a better future and a legacy we can be proud of.
FA: I believe protecting the lower Platte River is in everyone's best interest. There are presently several very costly recovery programs on the Central Platte River and the Missouri River. We need to apply the lessons learned from these examples to the lower Platte River. We need to be proactive and get a comprehensive plan in place while we still have a viable system. The "quality of life" issue is also very important. Research has shown that people prefer to live in areas with abundant, natural resource amenities. Many would argue that the old thought of "jobs first, people follow" has been changed to "people first, jobs follow." People like to live in clean, scenic areas with lots of recreational opportunities. Natural resources are a very significant asset to the state and support economic growth. Growth can occur when natural resources provide recreational opportunities (hunting, bird-watching, fishing, boating, etc.) and other amenities consumers find desirable. This process is called amenity-driven growth, which is further defined in the following report which I encourage everyone to take a look at: "Natural-Resource Amenities and Nebraska's Economy: Current Connections, Challenges, and Possibilities" prepared by ECONorthwest for the NGPC.
Related Stories:
The lower Platte River: Flowing just under the radar
The lower Platte River: Flowing just under the radar, part 2